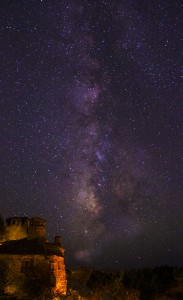 Have you ever been given a prophetic word that did not come to pass?  This can be a very difficult and disappointing test, especially if the thing prophesied is near to the heart.  It is in times like this that we are strengthened, and we are given an opportunity to trade into the realm of eternity with our continued faithfulness and worship.  And as much as we may want to abandon prophetic ministry in order to avoid the pain, we must choose to "…not despise prophecies. Test all things; hold fast what is good." (I Thessalonians 5:20-21).  In other words, "Don't throw out the baby with the bath water!"  We must realize that accuracy in the prophetic increases as we grow to maturity and are conformed to the image of Christ.
I Corinthians 13:8-10, "Love never fails. But whether there are prophecies, they will fail; whether there are tongues, they will cease; whether there is knowledge, it will vanish away. For we know in part and we prophesy in part. But when that which is perfect (mature) has come, then that which is in part will be done away."
I was recently asking the Lord about this, and here is what He said to me:  "Time, because it is a created thing and because creation is fallen, is subject to demonic manipulation.  The enemy cannot stop My Word from coming to pass, so he attempts to steal the seed by causing the recipient to disqualify himself through sin, disobedience or unbelief.  If he cannot do this, he will manipulate time, hoping to cause so much disappointment and 'hope deferred' that the person gives up.  This is why you will reap 'in due time' if you do not give up."
Faithful Stewarding and Persistence 
We live in an instant society.  We expect quick.  And easy.  We do not understand the ways of God and often think that because something is difficult or uncomfortable, we have done something wrong.  And we quit.  But that is all part of a demonic plan to cause us to be unfruitful.  Instead, we must realize that persistence in the face of hardship prepares us to steward something, and faithfully stewarding that thing prepares us to steward more.
So, if you are in the midst of opposition or seeming delay, simply yield to the strengthening, the maturation and the preparation that is happening within you.  Begin to thank God for the opportunity to sow into His precious promises, knowing that your labor is not in vain in Him (I Corinthians 15:58).
Rearranging the Stars & Supernatural Redeeming of Time 
Genesis 1:14 says that the sun, moon and stars were given to us for times and seasons.
Several years ago, a prophetic friend of mine had a dream where she saw me worshipping and interceding on the keyboard, and, though she didn't totally understand it, she knew that it had something to do with the alignment of the stars and some promises of God manifesting on the earth.  That left me with more questions than answers, so I began asking the Lord if I align with the stars or if I align them.
A few weeks later, I began having a series of encounters where Jesus spoke to me out of Song of Solomon 2:  "Arise, My love, My fair one, and come away."  He grabbed me by the hand and we flew into the stars, where together, we rearranged them.
When Jesus' flesh was torn, the veil in the temple was torn from top to bottom.  In Him, we have access to God the Father and we also have access to dimensions outside of time.  All that Adam lost, Christ gave us back. (Genesis 1:28, Psalm 8, Revelation 5:10).  So, in complete submission to Yeshua, we walk in dominion  over creation, fulfilling the original mandate (Genesis 1:28).  Creation came out of alignment at the fall, and is still subject to powers of darkness.  It longs to be brought back into submission and proper alignment to the plans, purposes and seasons of God… and that will happen through us!
During a recent encounter, the Father gave me an assignment….. So, in obedience, I stood firmly in the place where I was assigned, and I decreed DIVINE ORDER and JUSTICE into the stars.  The stars were rejoicing and singing as they came into alignment with the will of the Father.  They were praising Him for His wisdom, kindness and majesty.  And I could feel their yearning to please Him, to submit to Him and to fulfill His will.  I saw them smiling and dancing.
They began to explain to me, "Our job is to govern the times and the seasons, and to display His glory.  Our delight is to be in perfect alignment with His will and to release His perfect timing.  Mankind was given dominion over creation, including us; therefore we became subject to futility at the fall.  As you rise and take your place, bringing us back into alignment, we will be the vehicle of His will manifesting upon the earth.  We are responsible to steward 'due time,' 'perfect time,' 'the fullness of time,' and 'the time of life.'  We bow to the verdicts of the heavenly court, releasing the seasons of judgment, justice, grace, mercy and peace upon the earth.  We cooperate with the Jubilee season by 'redeeming the time,' according to the edicts of the Father.  And it is our great delight to do this.  All creation longs to be fully submitted to our Holy and Righteous King, for His kindness and generosity have no end!"
Then they began to sing the most beautiful song!  It was like nothing I've ever heard… harmonious, yet not at all in an earthly musical way.  I began to see what a small box earthly worship is in.  Each one sang praise to God in its own way, forming a heavenly symphony of sound, light, frequency and color that began to resonate in every fiber of my being.  My heart of love, reverence and adoration for God aligned me with their song, and I knew that I was being filled with something very ancient and yet new to me.  I knew by the Spirt that it was changing me and that it would be released through me.  I entered the realm of timelessness so that I could stay there as long as the Father desired.  And the longer I stayed, the more I began to resonate and vibrate, like sympathetic vibration in a stringed instrument.
The Father then spoke, "The sons of Issachar knew the times and seasons.  But I am raising up My sons to govern the times and seasons.  Those who practice lawlessness have grieved the celestial bodies by forcing them out of alignment with My will,  But My justice is now being released on their behalf, as these lawless ones are judged and displaced, and then replaced by My sons, who can be trusted to bring them into proper alignment.  This is why creation groans and travails for their manifestation."
Romans 8:19-22, "For the earnest expectation of the creation eagerly waits for the revealing of the sons of God. For the creation was subjected to futility, not willingly, but because of Him who subjected it in hope; because the creation itself also will be delivered from the bondage of corruption into the glorious liberty of the children of God. For we know that the whole creation groans and labors with birth pangs together until now."
Jesus Christ is the One "who is and who was and who is to come" (Revelation 1:8).  He encompasses present, past and future.  So as we enter through through Yeshua (the Gate), we can:
1. Redeem the past… so that things which were done or not done in past seasons can be supernaturally redeemed and brought back into alignment with the will of the Father.
Ephesians 5:15-16 , "See then that you walk circumspectly, not as fools but as wise, redeeming the time, because the days are evil."
It is no coincidence that God took Abram (a Chaldean, who understood the stars) outside to look at the stars when He made a covenant with him promising him descendants (Genesis 15:5).  Then, after many years, God appeared to Abraham again, saying, "At the appointed time, I will return to you, according to the time of life, and Sarah shall have a son."  (Genesis 18:14).  And that is exactly what happened!  God supernaturally redeemed a season that had long passed, making possible something that was "impossible" in this natural realm.  Nothing is too hard for our God!
2. Access the future
Once the Lord said to me, "You do know that what you are contending for is for another generation, right? This generation, for the most part, is not yet ready."  My initial reaction was one of disappointment.  But within minutes, the Holy Spirit reminded me of an encounter with Melchezidek several years earlier, where he drew 3 dots on a whiteboard and began revealing that past, present and future are simply portals into the eternal realm.  Shortly after that encounter, I began seeing the eyes of Jesus as deep pools of eternity into which I felt irresistibly drawn.  After having this encounter numerous times, I suddenly saw Melchizedek's timeline superimposed over the face of Jesus, with past and future aligning with His eyes.  The middle dot, the present, was in the center of His forehead, aligned with the location of the pineal gland in the brain.  Through Yeshua Ha Mashiach, our Lord Jesus Christ, we can enter the realm of timelessness, where all things are freely available to us!
Genesis 32:30, "So Jacob called the name of the place Peniel, for I have seen God face to face, and my life is preserved." 
After the Holy Spirit's gentle reminder of all that is possible, I asked the Lord if He would allow me to eat from the fruit of something that was for another generation, and, with a smile, He said "Yes."
This is no new concept.  We know that David accessed the New Covenant before Jesus came in the flesh, because he said "…Do not take Your Holy Spirit from me" (Psalm 51:11) before the Holy Spirit was actually given in Acts 2.  And David's tabernacle had no veil!  The Apostle Paul even referred to himself as "one born out of due time" (I Corinthians 15:8)!
Keys to Redeeming Time:
1.  A true revelation of Communion is a way of restoring our DNA!
Several years ago, I began seeing Jacob's ladder as Jesus, the Bridge between heaven and earth and between us and the Father.  Then, one day, I saw it twist to become a strand of DNA.  Much later, I encountered my DNA as a bridge, enabling me to walk with the Father on the Ancient Paths.   It was still in some need of repair, but I knew that, because of all the work I had been doing (appropriating the finished work of Christ on the Cross to my DNA), it was now strong enough to support me on this journey.  Then recently, when the Father spoke to me about time, He again showed me my DNA strand, this time as a ladder.  And I knew by the Spirit that by climbing this ladder, I could ascend by faith to that place where I am above time, ruling and reigning over it.
The power of the Gospel is that we have truly been born again!  We are no longer of our father Adam, but because of what Yeshua did for us, we are of the bloodline of our Father, God.  The mystery of communion is a means of translating a spiritual reality into the realm of earth, transforming us into who we really are!
2. Worship and intercession are also portals through which we can enter a dimension outside of time.
In Judges 4, we see God delivering Israel from the oppression of King Jabin of Canaan and the commander of his army, Sisera.  In chapter 5, Deborah sang a prophetic song worshipping God for this glorious victory and revealing a key to us:
 Judges 5:20, "From the heavens the stars fought, from their courses they fought against Sisera."
So, here we see God, our Victorious King, moving the stars to war on behalf of His people.  True worship is a doorway to encounter and a powerful tool for spiritual victory!
3. Ascending by faith
Ephesians 2:4-7, "But God, who is rich in mercy, because of His great love with which He loved us, even when we were dead in trespasses, made us alive together with Christ (by grace you have been saved), and raised us up together, and made us sit together in the heavenly places in Christ Jesus, that in the ages to come He might show the exceeding riches of His grace in His kindness toward us in Christ Jesus."
We are created in the image of God and paint an earthly picture of the Trinity by being spirit, soul and body.  At salvation, our spirits are made alive and are seated with Christ in heavenly places.  We are literally in Christ!  Through the revelatory gifts, our souls become conscious of what our spirits are actually doing, enabling us to live in the reality of the unseen realm.  Sometimes, God sovereignly initiates these kinds of encounters.  But we also, in childlike faith, can choose to enter through Yeshua the Door (John 10:1-10), always remaining in a posture of total surrender to Him.  As we faithfully steward the realm of encounter, we will find the unseen realm becoming more real to us than the seen (II Corinthians 4:18).  And we will find that victories that seemed illusive when we were earth-bound are easily won in heavenly places and are simply manifested here on earth.
So, if you are in the midst of hardship or delay, if you need a supernatural redeeming of time, or if you simply feel the stirring of eternity in your heart, just say YES.  In time, your soul will become conscious of what your spirit already knows very well.
Father, I honor You and acknowledge that You are my always-victorious King.  There is nothing too hard for You.  I say YES to Your will and YES to your ways, even though I may not understand them with my human mind.  I acknowledge that Your ways and Your thoughts are truly higher.  I yield to the draw of heaven which You have placed inside my heart (Ecclesiastes 3:11).  Give me eyes to see what is really real.  Teach me to live out of those heavenly places where I am seated in Christ.  Thank You, Yeshua, for laying down Your life so that I may know the Father and may experience the reality of the heavenly realm.  I receive Your grace to live as a son of God and a citizen of heaven!